As far as I'm concerned, my collaboration with Kelly from Hello World Paper Co was a match made in heaven.
If you aren't familiar with Kelly's work, she sells custom stamps (feat. super cute return address stamps and an adorable line of bookish themed ones), has just launched a course called the Etsy Action Plan, and also works as a surface pattern designer.
Not to mention she is half of the dynamic duo behind one of my FAVORITE podcasts, Creative Biz Rebellion. It's specifically all about being in the business of selling products. It's seriously great, and you should all listen to it.
In short, Kelly, is a serial over achiever (just like me!)
I've been following her on for a while (pssst check out her Instagram feed) and just loved everything she did. One fateful day, she asked her followers what stamps they would like to use on their packaging.
I replied with "Caution: Awesomeness Inside" … and next thing you know, she was contacting little old ME to suggest collaborating on a new range of stamps! There was a lot of squealing and happy dancing happening on my end.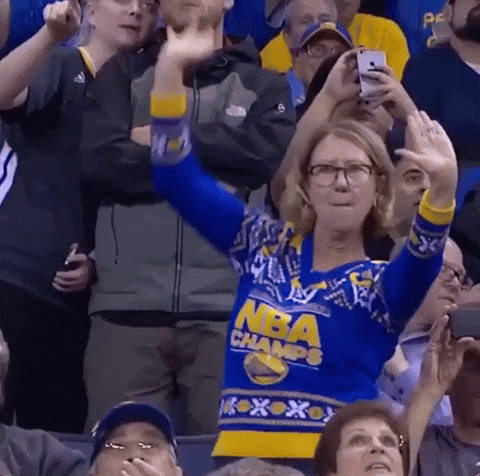 (Yes, this is how I dance. No regrets.)
We EVENTUALLY managed to organise a chat on Skype (no easy feat when you live on opposite sides of the world), and it became apparent very quickly that we share the same sarcastic (aka awesome) sense of humor, and not-so coincidentally agree that Chandler is the funniest character on Friends.
I pitched a list of ideas for the stamps and she said YES to all of them!
Which means you lucky people get to choose from SIX designs in her new range of stamps, all hand lettered by yours truly.
We started with my original sketches (done with a simple black pen / watercolor paints) …
… To the finished product of these awesome stamps!
We created these specifically with product based businesses like us in mind.
I know it's tricky to come up with cost effective AND time efficient ways to add a bit of personality and extra love to your packaging. These stamps are the perfect solution! Pick the one (or three) that is just "so you" and go nuts stamping #allthethings!
You can buy all of them in Kelly's Etsy store HERE. 
Or if you get in quick, you can WIN yourself some! 
To celebrate the launch of these stamps we are doing a GIVEAWAY ON INSTAGRAM! (YAY!)
Visit either one of us on Instagram to see the details:
KELLY'S INSTAGRAM / SHOP / CREATIVE BIZ REBELLION PODCAST